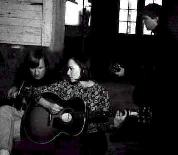 The Innocence Mission
The Innocence Mission (official homepage)
Huan's The Innocence Mission Page
A much-needed breath of fresh air in this tired universe! The Innocence Mission seem full of the rapturous hope and wonder that we experienced as children and lost as adults with the attrition of everyday living. Karen Peris' poetic insight and joyful lyrics speak of hope, loss, happiness, religious faith and beauty with a rare, touching intensity. This is truly a band of the millennium.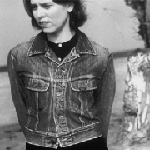 Gillian Welch
Folk's wondergirl from LA. Released two sublimely beautiful folk albums with promise of more to come. There is a gritty all-American charm about Gillian :- her work can be described as 'old fashioned' with a lot of 90's zest. Conjures up beautiful, sepia-toned images of old Appalachia.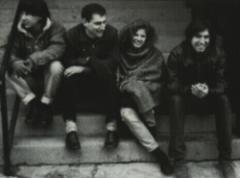 Cowboy Junkies
A quintessentially Canadian band that has held together through the years, singing their trademark songs of love and loss, loneliness and upheaval. Margo Timmins' sighing, effortless vocals perfectly complements the moody guitarwork. One can't help sighing over the dregs in one's coffee cup and old, yellowed newspapers.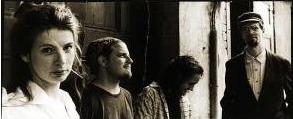 Over The Rhine
A band with unique vision from Cincinnati. Linford Detweiler's thoughtful lyric writing and Karin Bergquist's crystal, ethereal (and heartbreaking) vocals combine to convey what can be described as intelligent, post-modern, confessionalist folk rock? They can be reasonably accused of slight pretentiousness, but they are also a supremely classy act.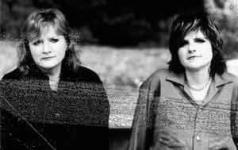 Indigo Girls
One of the first bands that truly converted me to folk rock music, the Girls have been doing it seemingly forever. From their hardcore acoustic roots to a harder, more experimental sound, Amy Ray and Emily Saliers have not failed to enthrall with their evocatively furious guitar work and intense vocals. Their early albums are folk-rock classics.

Sixpence None The Richer
They made it to contemporary stardom with their hit "Kiss Me", but they're still quite a class pop-folk act especially with their earlier, less commercial albums. Despite a somewhat unsophisticated image, they are one of the more intelligent popular acts around. Their eponymous album, with the tribute to poet Pablo Neruda, remains one of their most outstanding and electic albums.