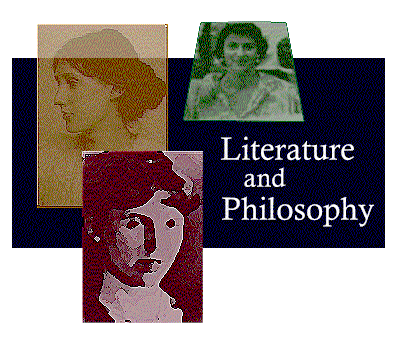 The books we need are the kind that act upon us like a misfortune,
that make us suffer like the death of someone we love more than ourselves,
that make us feel as though we were on the verge of suicide, or lost in
a forest remote from all human habitation - a book should serve as an axe
for the frozen sea within us.
- Franz Kafka
---
This page is undergoing a major revamp - apologies to all site visitors, but I decided that the previous page was perhaps just a little too misleading about my current literary tastes and reading material! In the meantime, to whet your appetite, here are a few tidbits of recommended reads, what's on my bookshelf at the moment and so on.
Books Currently Reading:
- The Interior Castle (Teresa of Avila) (deferred)
- Fear And Trembling (Soren Kierkegaard)
- Seven Pillars of Wisdom (T.E Lawrence) (deferred)
This was a book I chose for a long flight but I found reading it quite mentally taxing in the rarefied cabin air. ;)
Books Recently Read:
- Beautiful Shadow: A Life of Patricia Highsmith (Andrew Wilson) A very riveting biography, although too laden with facts, would have preferred more in-depth analysis. Still compelling despite this.
- Camera Logica (Roland Barthes)
- First Light: A Landscape Photographer's Journey (Joe Cornish) A coffee table book!
- Jimmy Corrigan: The Smartest Kid On Earth (Chris Ware) Utterly brilliant graphic novel drawn in painstaking detail. Moving, melancholy narrative. Only drawback is that it cannot really be read twice!
- Caricature (Daniel Clowes) I believe this is the best of all Clowes' work I've read - a selection of short stories on the meaning of life, adolescent angst and coming-of-age. Pity his only female protagonist seems so shallow.
- David Boring (Daniel Clowes) I seem to be in graphic novel mode at the moment. This does not live up to his other graphic novels.
- The Violent Bear It Away (Flannery O'Connor)
- Wise Blood (Flannery O'Connor)
- Small g: A Summer Idyll (Patricia Highsmith) The last book she wrote before she died, not up to the standard of her other books, but with a completely different theme.
- Necessary Secrets (Journal) (Elizabeth Smart)
- On Photography (Susan Sontag)
- The Outsider (Albert Camus)
- Ellen Foster (Kaye Gibbons) Imaginative writing but this is no Holden Caulfield as the cover blurb may suggest.
- The Selected Stories of Patricia Highsmith (Patricia Highsmith) - marvellous light reading, the depth of her misanthropy knows no bounds!
- Simone Weil: A Life (Simone Petrement)
- Edith's Diary (Patricia Highsmith) Good depiction of the gradual dissolution of a trapped middle-class intellectual woman?
- The End Of The Modern World (Romano Guardini)
- Either/Or (Soren Kierkegaard) - this is a re-read, Crop Rotation still never fails to amuse and provoke.
- The Symposium (Plato) - a Greek treatise on love
Recommended Reads:
FICTION
- Sights Unseen (Kay Gibbons) - light reading again, sensitive and intuitive depiction of one girl's mother's mental illness, Gibbons looks set to take over the mantle of Eudora Welty as the doyenne of US Southern writing?
- The Confederacy of Dunces (John Kennedy Toole) - one of the funniest books I've read.
- The Heart Is A Lonely Hunter (Carson McCullers)
- The Moviegoer (Walker Percy) - this is a classic existentialist novel set in the American South.
- A Passage To India (E.M Forster)
- A Severed Head (Iris Murdoch)
- The Time Of Angels (Iris Murdoch) - disturbing tale of an Anglican priest who had lost his faith.
- Carol (Patricia Highsmith) - light reading, but extremely engrossing, wonderfully sensitive especially for its time.
- A Happy Death (Albert Camus) - this has rather frightening implications.
- The Passion (Jeanette Winterson) - alright, pretty shallow but a thoroughly enjoyable flight of fancy.
- The Little Prince (Antoine de Saint-Exupery) - a children's book but it is touchingly simple, and simply touching.
- To Kill A Mockingbird (Harper Lee) - a classic for all-time, I never tire of re-reading this.
PHILOSOPHY
Waiting For God (Simone Weil)

Go Back to the Den of Artemis
Last Updated Jan 2003